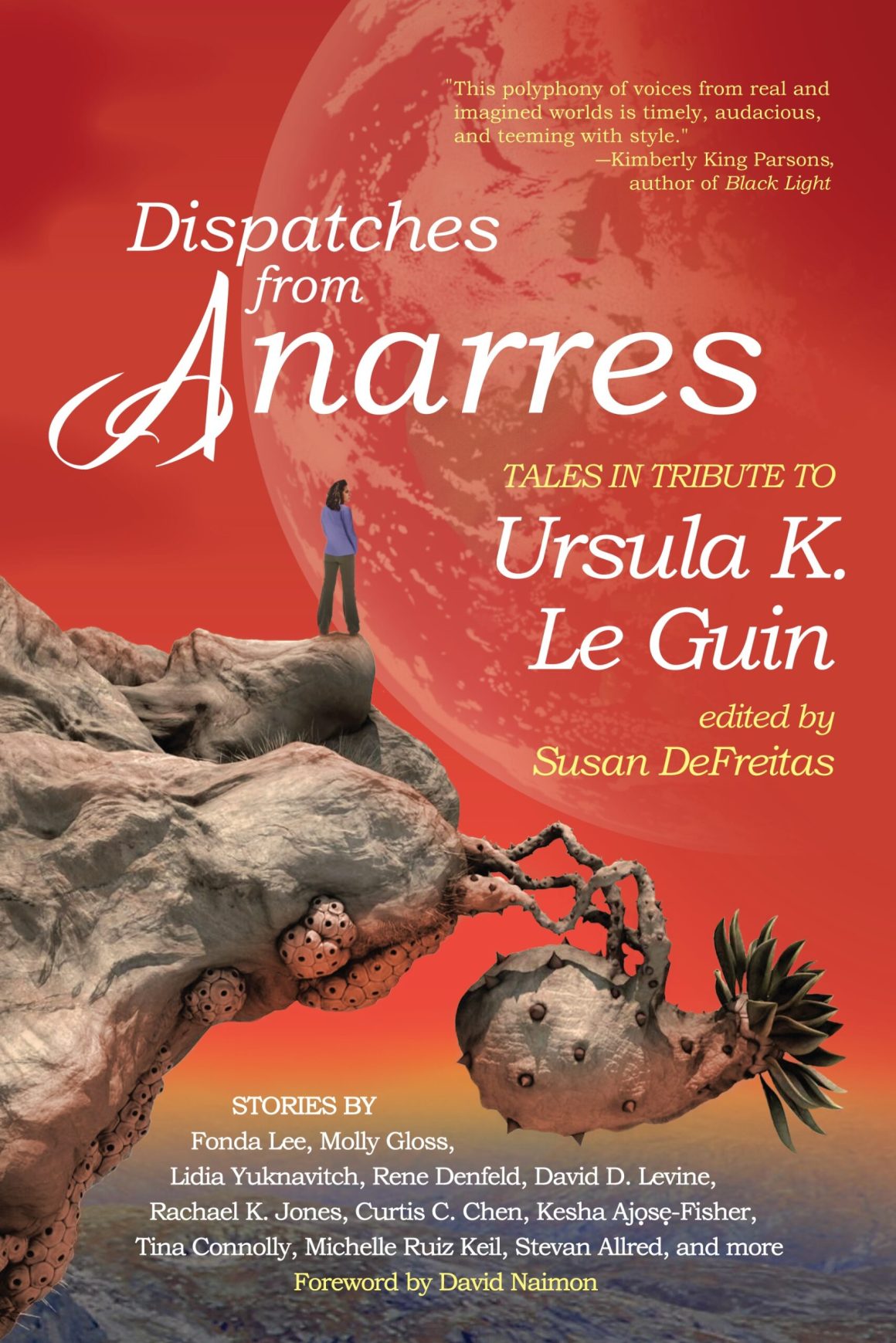 About the Story
I wanted to write a story in which everyone dies, but the ending is happy. The disaster in the story, a gamma-ray burst, is a real astronomical phenomenon and could, indeed, kill off all life on the planet (though the one in the story is probably more intense than anything that could actually happen in our galactic neighborhood). It's something we can't predict, prevent, prepare for, or survive, but it's pretty darn unlikely. Better to spend your time worrying about what happens when we run out of helium.
I have often killed off my parents in my fiction. I've killed other relatives, too, and friends. This is the first story in which I killed myself off. But even though Dan is me, Joan is not Kate.
Fittingly for a story in which everyone dies, it is loosely structured around the five stages of grief. Can you spot them?
Excerpt
Roger, who was in the lead, took in a short sharp breath.  Joan nearly bumped into his skinny back before realizing he'd stopped dead.  "What?" she said.  Roger only pointed upward.  Annoyed, Joan stepped up next to him and sighted along his pointing arm at the sky outside the cave mouth.
The sky was a mass of roiling brown clouds.  "Is that a storm brewing?" she asked.
"Doesn't look like any storm I've ever seen," Roger replied, stroking his raggedy moustache.
As soon as Joan squeezed herself through the narrow cave mouth — she was the only one of the four for whom it was much of a squeeze — she realized that something was seriously wrong. 
Every tree in the vicinity looked sick.  Leaves drooped limp, with many lying on the ground as though it were late fall instead of early spring.  Small branches sagged.  Even the conifers were shedding needles like a month-old Christmas tree.  The undergrowth looked no better.
"Something's wrong with the trees," she said.
"Not just the trees," Roger said.  Joan followed his gaze.
A dead squirrel lay in the path.
They all looked at it in silence.  It lay on its back, white belly exposed and little paws curled, eyes open.  There were no visible marks, no swelling, no bleeding, no sign of what had killed it.
"Squirrels die all the time," Bethanie said, prodding at the body with a stick.  But she didn't sound very sure of herself.
"Birds," Coral said, pointing to one side of the path.
Joan didn't understand what she'd meant until she realized the brush held dozens of little brown birds, blending in with the undergrowth, difficult to see because they weren't moving.  At all. 
Nor were there any flies, or crawling insects, on them.
Joan poked at the loose mulch with the toe of her boot, gray with cave mud.  Nothing scrabbled away from the disturbance, but a pillbug rolled down the path and lay still.  She poked it gently with a fingernail.  Dead.
Suddenly Joan's throat felt tight.  "We've got to get out of here."