I am very pleased to announce that Tor has revealed the cover and release date for my first novel, Arabella of Mars. Here is the fabulous cover, by artist Stephan Martinière!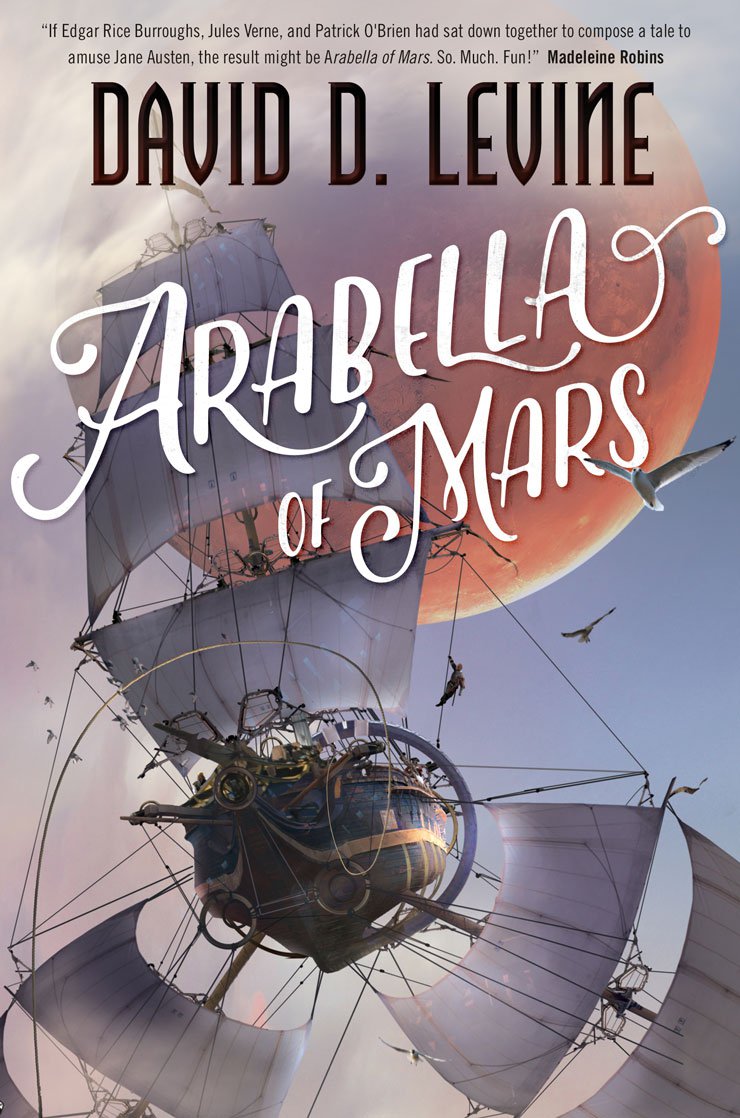 The book will be released on July 12, 2016, and it is already available for pre-order from Powell's and Amazon. You can also order it from your local independent bookseller. The ISBN is 9780765382818 for the hardcover and 9781466889491 for the ebook.
The Amazon page also features some of the excellent blurbs I have received, from Mary Jo Putney ("a real page turner"), Pat Murphy ("rollicking interplanetary adventure"), Patricia Rice ("Regency space opera in its best form"), Madeleine Robins ("So. Much. Fun!"), Tina Connolly ("a delightfully detailed airship adventure"), Kurt Busiek ("a non-stop adventure packed with thrills, charm and surprises"), Ellen Klages ("genre-bending thrills in this Regency whizzbang"), and Kim Stanley Robinson ("a very clever and entertaining start to a memorable saga").
Finally, I am happy to announce that my copyeditor will be the amazing Deanna Hoak, who was one of my classmates at the Launch Pad Astronomy Workshop. I'm really looking forward to working with her.