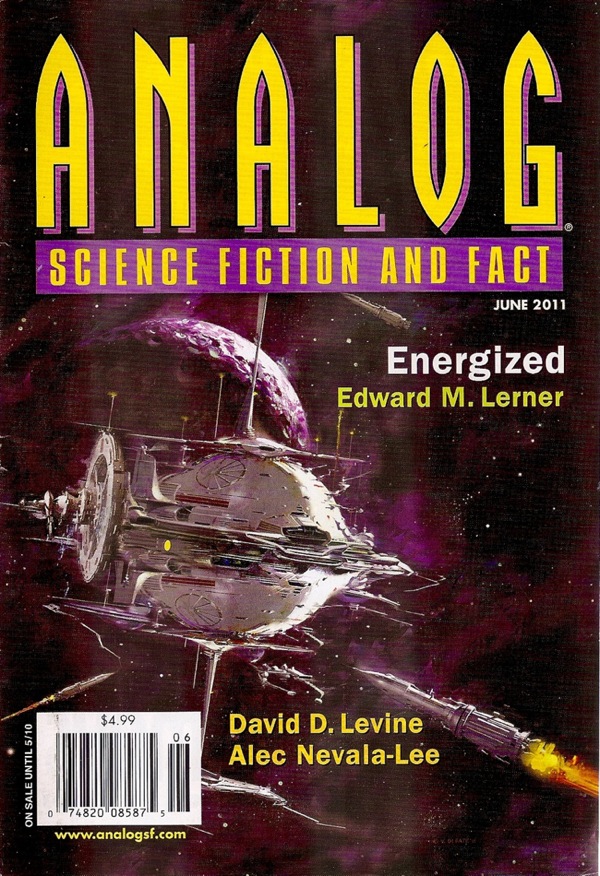 About the Story
This story is a direct outgrowth of my two weeks at the Mars Desert Research Station. However, I feel I ought to mention that although it was inspired by my experiences in Utah, this story is fiction and none of the awful things that happen to my protagonist in the story actually happened to me at MDRS. In particular, I must point out that my entire MDRS crew and the fine volunteers at the Mars Society were a lot nicer and more cooperative than the people in the story who give my protagonist so many problems, and we didn't have to face nearly the same level of equipment failure that my protagonist does.
Even though his name is Gary Shu.
Excerpt
We immediately saw the problem: a pipe on the lander's underside had split open, and a white jet of steam and ice crystals was spewing out into the thin Martian atmosphere.  Frost was already building up around the gap.  I activated the camera in my helmet and began snapping pictures of the dramatic scene for my blog.  Finally some excitement!
"That's just water," said Kabir Abuja, our Nigerian engineer, and scuttled to the back of the lander where the main valve panel was located.  A moment later the stream of vapor cut off.
Kabir, Lynne Ann, and Dae-jung ducked under the lander to inspect the damage.  I joined them, mindful of the descent engine's bell-shaped nozzle, which was still nearly red-hot.
I saw a dusty red streak leading up to the damaged pipe.  "Look at that," I said, pointing.  "Looks like a rock got kicked up by the descent engine."  I took pictures of that too.
"Easily repaired," said Kabir, and started backing out of the confined space.  "It's only water anyway.  No shortage of that."  Even through his faceplate I could see the confident smile that almost never left his dark handsome face.
We'd brought a stock of liquid hydrogen and a cunning little chemical plant that would combine it with carbon dioxide from Mars's atmosphere to produce the methane rocket fuel we'd eventually use to leave the planet.  This chemical process threw off water as a byproduct, some of which was cracked into oxygen and more hydrogen. 
"Don't be so sure," said Dae-jung.
We all looked at him.  My breath was loud in my helmet, which was beginning to fog up.
Dae-jung looked right back at us, his flat face defiant.  "We've been having some plumbing problems."
Lynne Ann stepped up to him, their faceplates practically touching.  "There was nothing about that in the daily reports."
Dae-jung turned away from her.  "There are things we don't tell Mission Control…"
Honors
Honorable Mention in Gardner Dozois's Year's Best Science Fiction.
Publications
Analog, magazine, June 2011
edited by Stanley Schmidt

StarShipSofa, podcast, February 2013
edited by Tony C. Smith