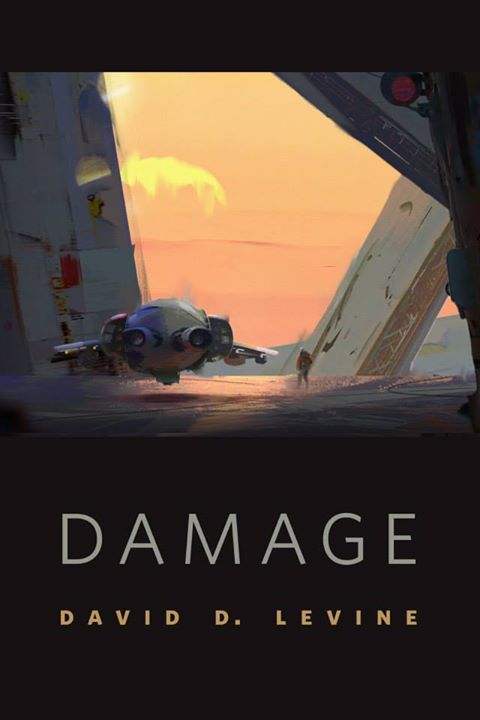 About the Story
This started with the idea of a character — an intelligent fighter spacecraft — who is damaged both physically and psychologically. She loves her pilot, is built to love him, has no choice but to love him. But even knowing that she is damaged, and knowing intellectually that her love is artificial and involuntary, doesn't make any of it less real to her on an emotional level. (Of course AIs have emotions. Without emotions, no decisions can be made.) The big problem is that she's on the losing side, and the wrong side, and she knows that too…
Reviews
"Everyone here is facing a choice, and they do it each in their own way, including the ship. An insightful work."
— Lois Tilton, Locus Online
"In spite of being rebooted hundreds of times, the AI's nightmares remain. Consequently, when its pilot is tasked with a top secret mission… [w]hat it decides… is decidedly not
in its original programming. Recommended."
— Louis West, Tangent Online
"The first story of 2015 that I'm flagging as a contender for the Best SF Short Story Award 2015… The character of the ship mind comes across well, and the moral dilemmas it/she faces, and the denouement is a pleasing one."
— Mark Watson, Best SF
"David Levine also involves a strong emotional current, one that I hadn't thought possible to be so strong coming from a machine… the ending of this story is terrific. [T]hese kind of stories that always remind me why I like Science Fiction so much… David Levine does a terrific job with Damage I kindly urge you to read it asap."
— Jasper, The Book Plank
"I'll be keeping it in mind once next year's award season rolls around. Lovely story, very well told. In tone, this reminded me of the author's The Tale of the Golden Eagle, but it's also distinct."
— Amy Sisson, Eclectic Reviews
Excerpt
I never had a name.
My designation was JB6847½, and Specialist Toman called me "Scraps." But Commander Ziegler — dear Commander Ziegler, primary of my orbit and engine of my trajectory — never addressed me by any name, only delivering orders in that crisp magnificent tenor of his, and so I did not consider myself to have one.
That designation, with the anomalous one-half symbol, was a bit of black humor on Specialist Toman's part. It was the arithmetic average of NA6621 and FC7074, the two wrecked craft which had been salvaged and cobbled together to create me. "There wasn't enough left of either spaceframe for any kind of paperwork continuity," she had told me not long after I came to consciousness, three weeks earlier, "so I figured I'd give you a new number. Not that anyone cares much about paperwork these days."
I remembered their deaths. I remembered dying. Twice…
Honors
Nominated for the Nebula Award for Best Short Story. Finalist for the Theodore Sturgeon Award.