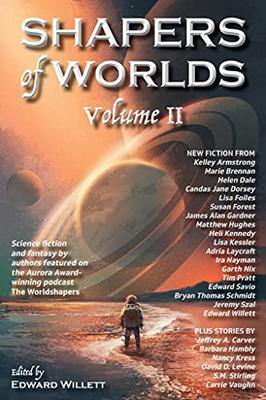 About the Story
SF Comet is a Chinese website with an intriguing premise: a monthly SF short story competition, voted on by Chinese SF fans. Five authors compete per month, including typically 2-3 foreign authors. The authors are sent a prompt and are given ten days to write a 1,500-2,500 word science fiction story responding to the prompt. Stories submitted in English are translated into Chinese before being voted on, and the stories are presented to the voters in Chinese on the Chinese social media site weibo.com with the authors' names removed. The winner is paid $500, the other authors $100, and after the voting is over all five stories are published, with the authors' names, at sfcomet.com (the ones originally submitted in English are shown in both English and Chinese; the others are shown only in Chinese).
I found out about this site through Doug Smith's Foreign Markets List, I put my name forward, and they accepted me. A couple of months later I received my prompt: "Wave in the frozen river." Then I had to write a story in ten days. Whee!
The prompt made me think of a frozen river (glacier) on a cold planet. Or moon. Which of Saturn's or Jupiter's moons is most likely to have water ice on a rocky surface? A little bit of research quickly suggested Enceladus, a moon of Saturn with a rocky core and an ice crust, which exhibits cryovolcanism (volcanoes spewing geysers of water) indicating an ocean of liquid water below the surface — which makes it one of the best candidates for extraterrestrial life in the solar system. Perfect for my purposes! The rest of the story pretty much arose from my researches, though a lot of the cool stuff I came up with had to be cut for space.
The other writers against whom my story competed were HuXi, Max Gladstone, Wang Regina, and Xiao He, and Wang Regina was the winner. You can read them all here, though if you don't know Chinese you will only be able to read Max Gladstone's. I note that both Max and I chose to have Chinese main characters.
This story was written not long after my wife Kate's brain surgery. The three astronauts other than the main character are named after her surgeon, oncologist, and radiation oncologist, and the geological features on the moon are named after people who came to help us in the weeks after her surgery. Also, though this might not be obvious on a casual read, everyone in the story except the main character's brother-in-law is female.
Excerpt
Airlock doors don't slam, but Lai Meifen gave it her best effort. Gritting her teeth, she pushed against the obstinate hydraulics until the hatch shut with a thud she could feel even through her suit's heavy polycarbon-fiber gloves. She couldn't hear it, not in this thin excuse for an atmosphere, but it would have to do.
Even at a distance of a billion kilometers, Lanfen — Meifen's fraternal twin sister — could still make her furious. This time it was a cheery little email announcing that she had been promoted to team lead in the exobiology department and promising more exciting news to follow very soon. Meifen had sent a polite reply of congratulations, then immediately suited up and charged out the door.
She would show Lanfen. She would show them all!
Meifen paused, closed her eyes, and breathed through her nose to calm herself. She was on Enceladus — she was the one who was on Enceladus, not Lanfen! — and running off angry could get her killed. Once her heart rate had slowed, she opened her eyes, checked that the hatch was properly sealed, then turned to take in the view.
Saturn dominated the scene, looming like a gigantic glowing dome on the horizon. Fifty times as wide as a full moon, it was horizontally banded in a hundred subtle shades of butterscotch, yellow, and brown, roiling with storms bigger than Earth. The rings, alas, were below the horizon, and always would be — Saturn never moved in Enceladus's sky, the moon being tidally locked.
The International Space Agency had denied Meifen's request to rotate the lander so that Saturn would be the first thing they saw on each EVA. But, one by one, she had gently persuaded her three crewmates to join in a small rebellion. Dr. Seung, the stern Korean commander, had been the most difficult, but eventually Meifen had managed to convince the commander that it had been her own idea in the first place. The four of them had simply lifted and turned the lander — it had been easy in the moon's minuscule gravity, had taken less than an hour, and the ISA had been powerless to prevent it. Meifen smiled at the memory.
Her smile widened as she reminded herself again that it was she who was beholding this view with her own eyes, not Lanfen — the elder, the taller, the smarter, the prettier sister. This time, for once, Meifen had won out. And she would win out again, definitively, when she found proof of extraterrestrial life…