This weekend (October 18-19, 2014) I will be appearing at two events for readers in Portland, Oregon: Story Con and Stumptown Lit.
Story Con is a one-day readers' convention, "laser-focused on helping book lovers find their next great book." It features over 30 local authors doing readings, signings, and panels, and will be held at the Vancouver Community Library from 10:30 to 4:30 on October 18. I will be doing a reading at 10:30, a signing at 11:30, and will otherwise be hanging out most of the day.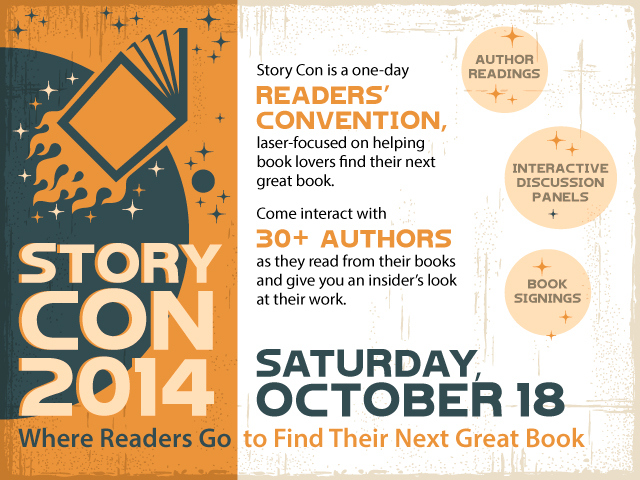 Stumptown Lit is Oregon Writers Colony's fall festival for readers and writers. It features workshops, readings by Oregon authors, a book fair, and a reception honoring Jean Auel, and will be held at the World Forestry Center on October 19. I won't be presenting, but I have books in the book fair (noon to 5:00) and will generally be hanging around.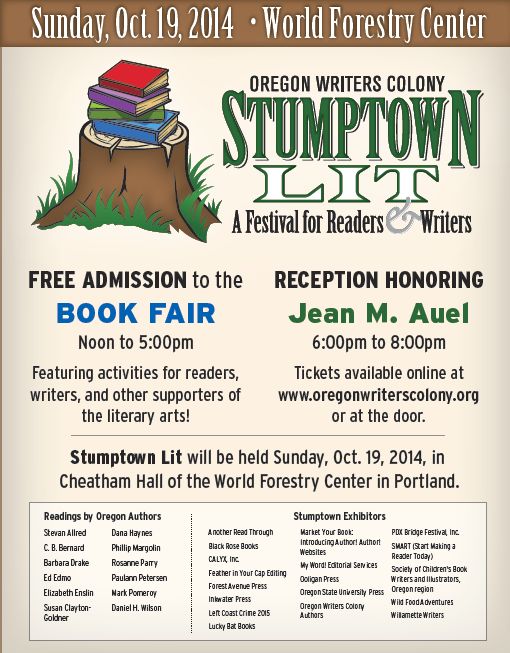 Hope to see you there!