Pre-orders for The Kuiper Belt Job are now available for print and ebook!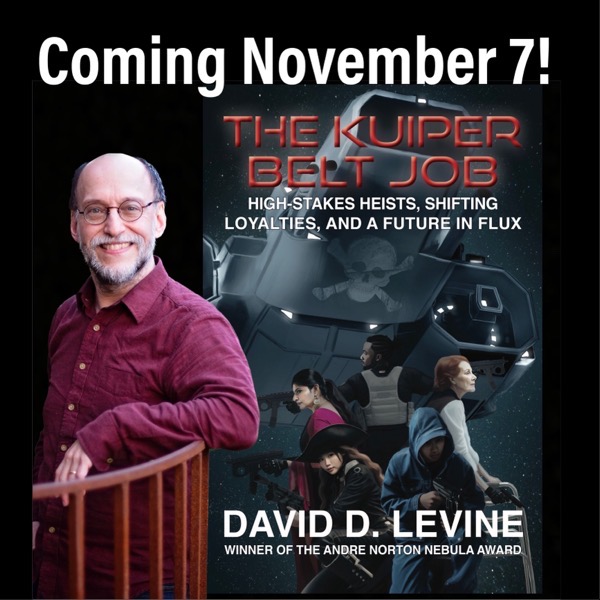 The Kuiper Belt Job is a caper story in space, a mash-up of Firefly, Leverage, and The Expanse. Coming November 7 from Caezik SF&F! More info here: http://daviddlevine.com/kuiper.
Preorder it here in hardcopy or ebook format:
An audiobook edition is very likely, but is in negotiation right now. Watch this space.