You may recall that I posted a few weeks ago about an auction that the WGA was holding to benefit the striking writers. Well, there was an item that I totally fell in love with and I just had to buy it. And now it's here. It's an Enigma Machine!!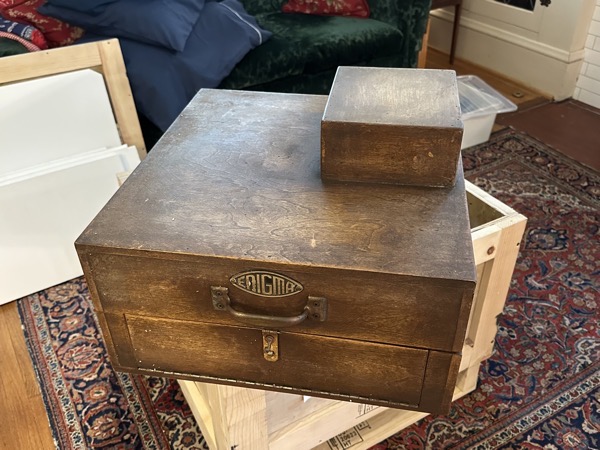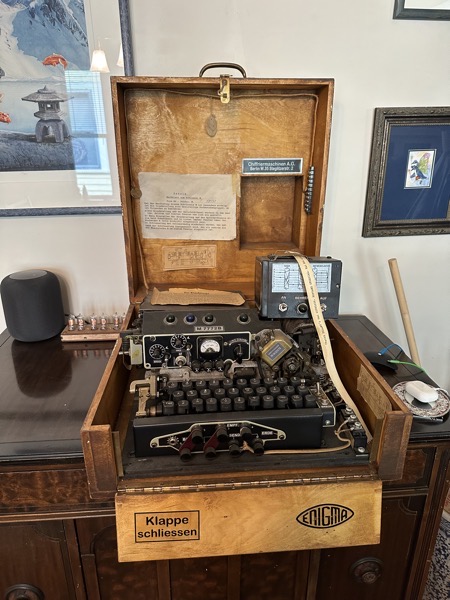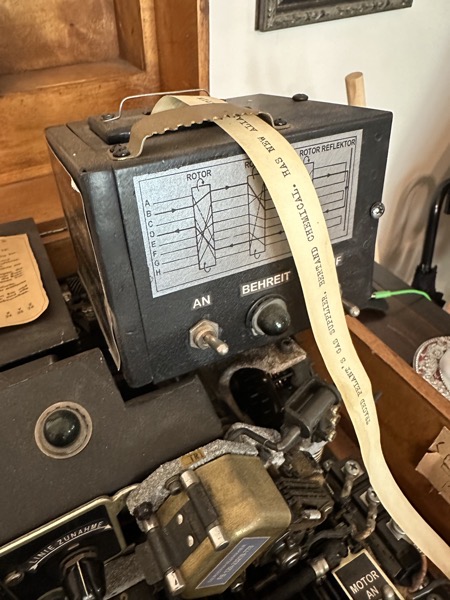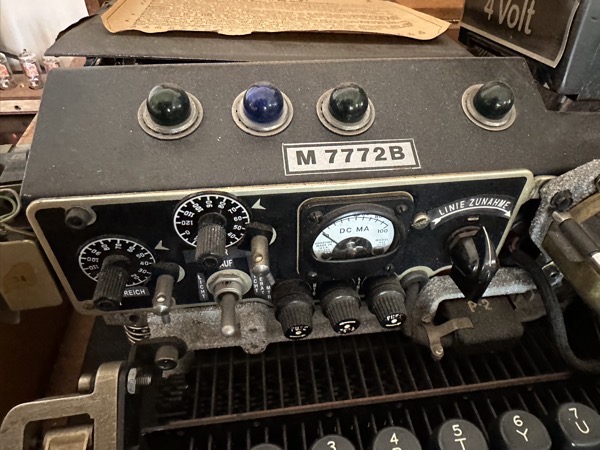 Not a real Enigma Machine, of course. It is actually a prop from the TV show Bones, episode "The Corpse on the Canopy." But it is gorgeous! Also very heavy.
It was made by propmaster Ian Scheibel http://www.ianscheibel.com/#/enigma-code-machine/.