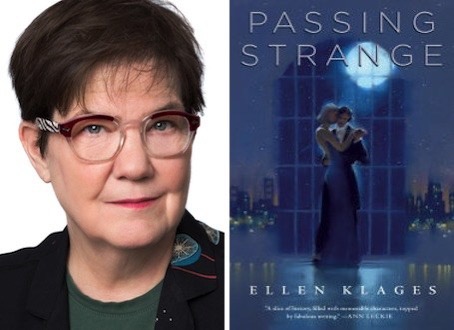 Ellen Klages and I will discuss her new book Passing Strange at Powell's Cedar Hills in Beaverton, Oregon tonight (Monday 2/27) at 7pm!
Also, at Emerald City Comic Con in Seattle this weekend, I will be appearing on panel "Kicking Ass in a Corset: An Homage to Fearless Ladies in Fantasy!" with Kristen Britain, Mary Robinette Kowal, and Marie Brennan! Friday 3/3 at 5:15pm in WSCC 603 with autographing to follow.
Hope to see you there!