Thursday 10/24: Awoke promptly at 8 for our 9-10 am timed entry to Sagrada Familia. Had breakfast in the room (yogurt, leftover pa amb tomaquet and cheese), then stopped at the ATM and a "cafeteria" (as they are called around here) for cafe amb llet ("cafe latte" in Catalan) on the way to the subway. The tickets we managed to get via Ticketmaster and the ATM yesterday worked as expected and we dodged the line, also avoiding the crowds later in the day.
Sagrada Familia is much less blobby and termite-like inside — truly amazingly light, airy, and clean. It's still under construction (a holy construction site) but is fully roofed in, though some windows are still clear glass and many towers remain to be built. It's hard to imagine this design being accepted back in the 1880s, it's remarkable even today. Though, as with Casa Mila, it's more similar to other Barcelona structures of its ilk than you might think from seeing it in isolation (e.g. other churches here have openwork stone towers). The crypt and a few areas behind the altar look more conventional, but the nave is organic and futuristic.
Gaudi was plainly a genius. He liked to work in plaster models and then translate directly to stone, without formal plans, and this work continues with a substantial plaster shop today, despite the availability of computers. Gaudi's designs, with catenary and hyperboloid curves, were only an implementation of what he had in his head.
After leaving the church, we had lunch at nearby Rincon de Leon: spinach & garbanzos, pork chop with red wine sauce, patatas fritas, arroz con leche. Very simple, but remarkably good and cheap given that it's one block from the country's biggest tourist attraction. Then we took the bus to Casa Batllo but, alas, found it closed for a private function. We admired the exterior and some other buildings on its block, and stumbled upon ruins of some Roman walls being excavated, before taking the bus to the City History Museum, which includes an extensive basement full of Roman ruins and the hall where Columbus gave Ferdinand and Isabella his trip report. Then we wandered the Gothic Quarter in search of hot chocolate and churros, with a short detour into a torrone shop. We wound up at Caelum, a tea-shop-cum-old-fashioned-pharmacy which apparently specializes in foodstuffs produced by monks, where I had "chocolate deshecho" (just good chocolate melted in hot water, very very rich and not too sweet) and a pastry that tasted kind of like a grown-up Rice Krispies Treat. After that, we hit comics shop Continuarà, where Kate got a bunch of comics in Spanish and I got a little Tintin rocket.
Back to the hotel around 7:30, fell over until 9:00. We awoke not hungry and still footsore, so stayed in for the rest of the evening (dealing with photos, blogging, etc.). A very good day.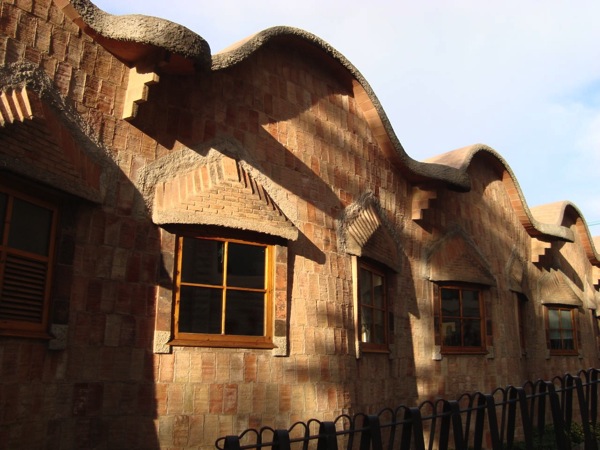 Not Hobbiton, this is Gaudi's workshop on the Casa Familiar grounds, where he spent the last 14 years of his life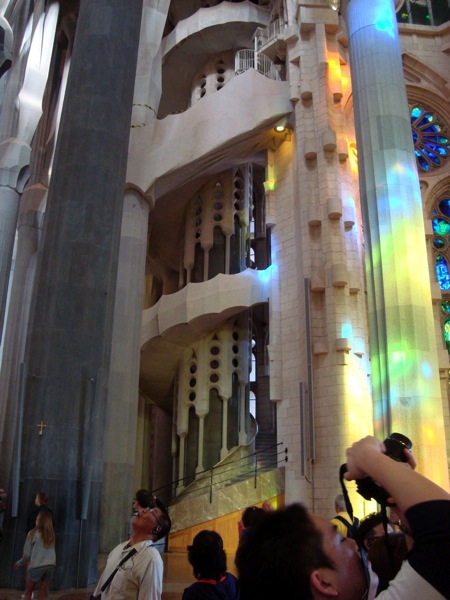 Note the quality of the light from the stained glass windows, which transition gradually from red to blue over the length of the nave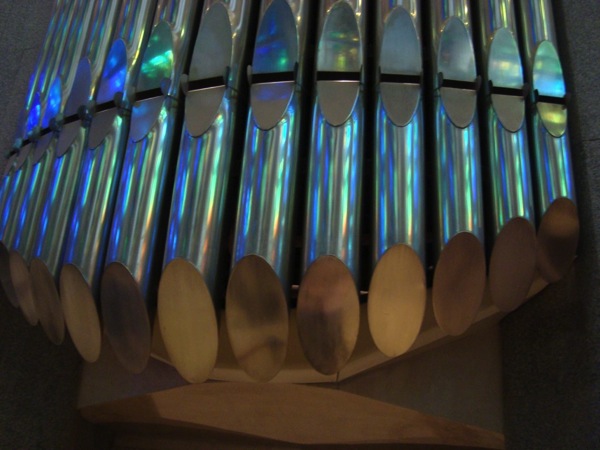 Pipe organ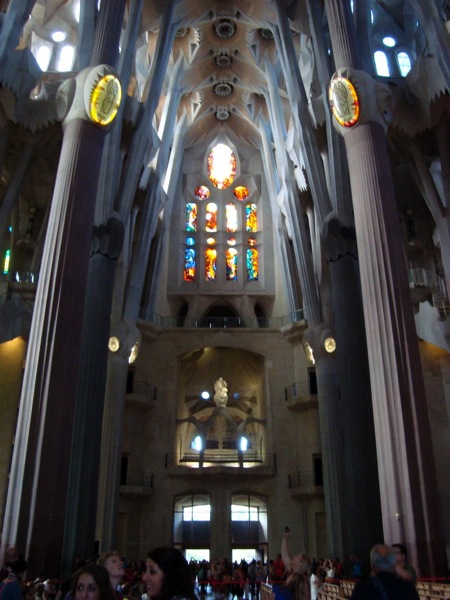 Nave, looking back from the altar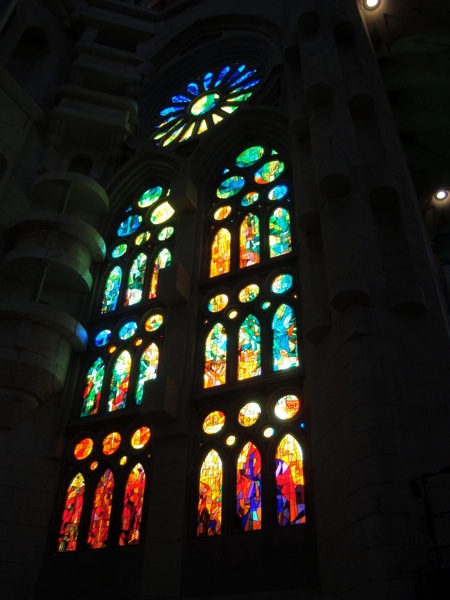 The windows are abstract and contain a lot of text (there's a lot of text all over this building)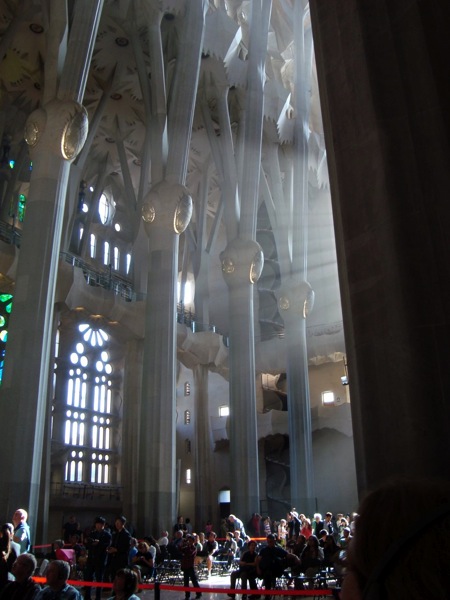 Beams of light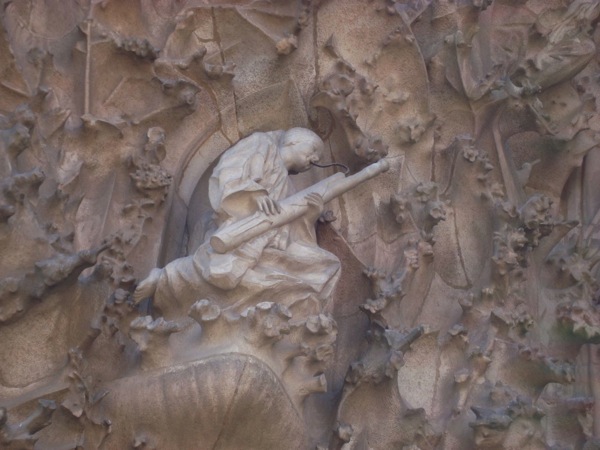 Yes, this angel is playing the bassoon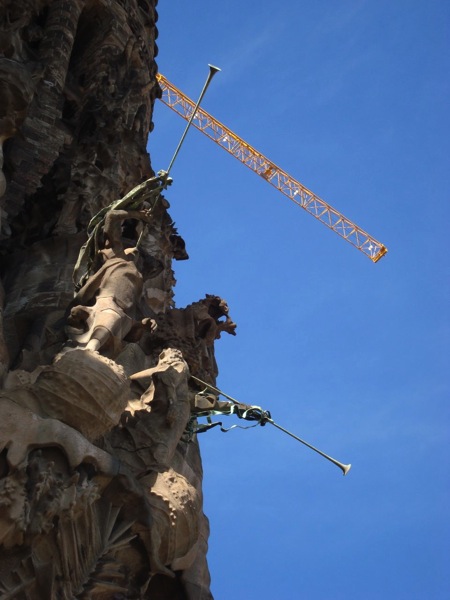 The annunciation of the construction cranes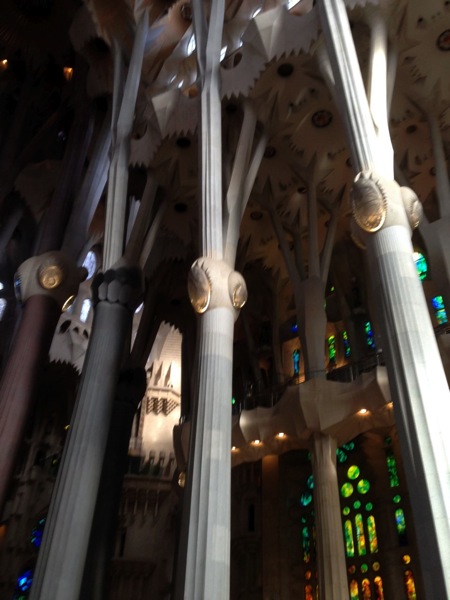 Columns branch like trees, with an ellipsoid knot at the branch point illuminated with electric light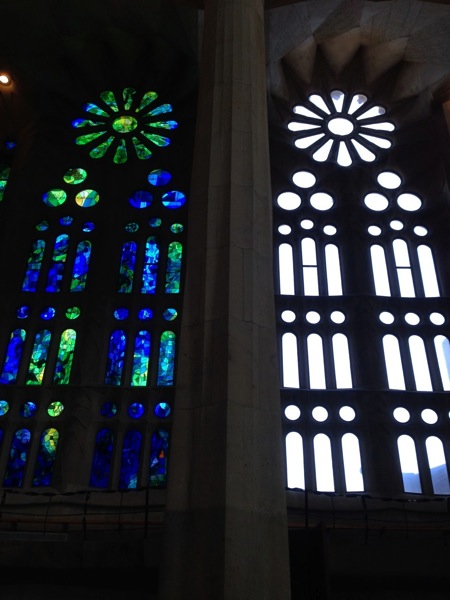 Not all the stained glass is in yet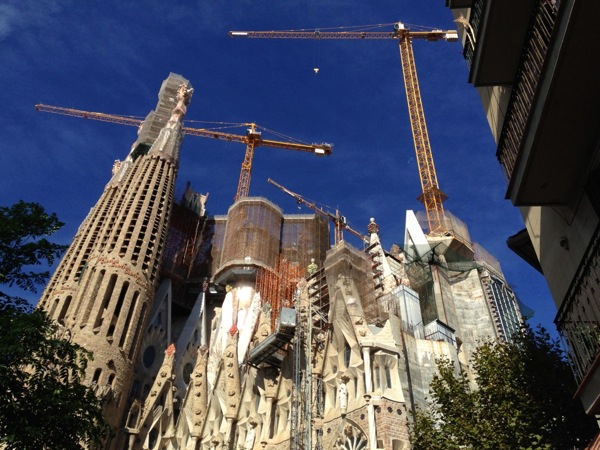 The large central tower is just barely beginning to be built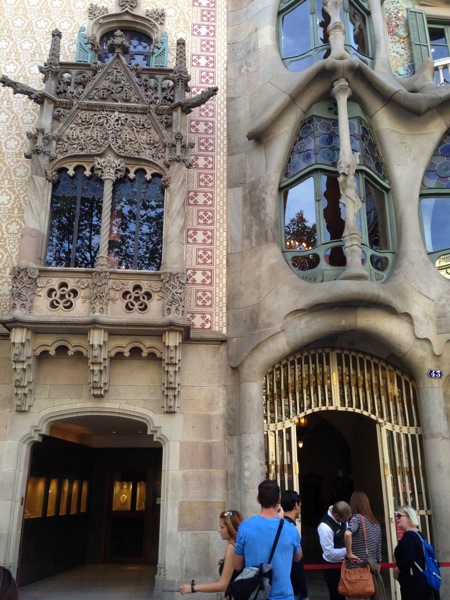 Casa Batllo and its neighbor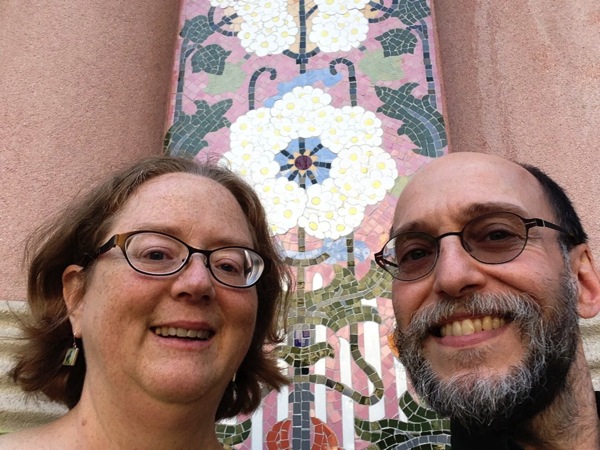 Enjoying the lovely mosaics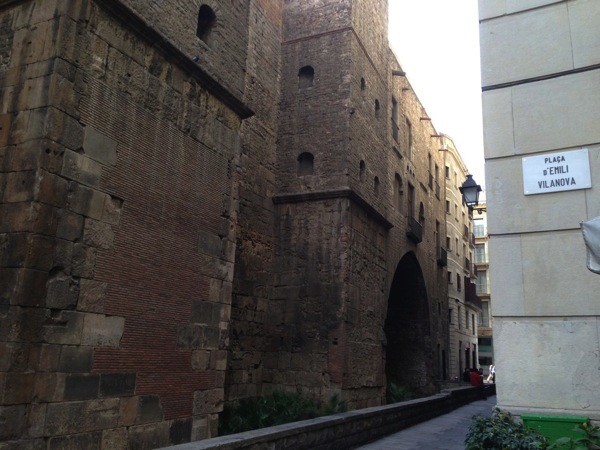 4th-century city wall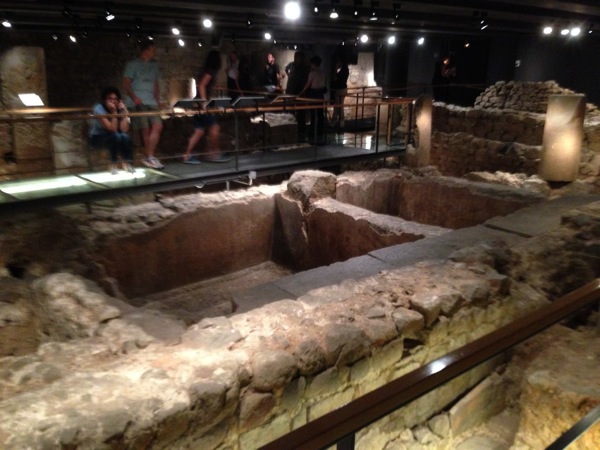 Roman ruins beneath the city museum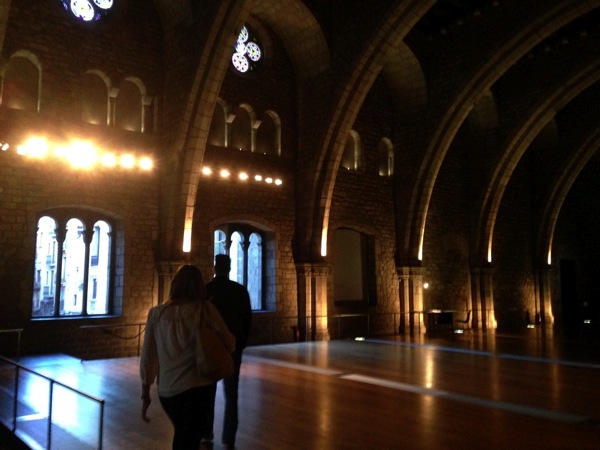 The hall where Columbus told Isabel and Ferdinand about his trip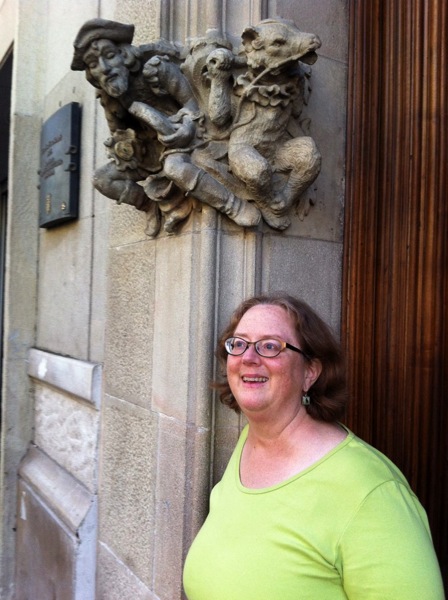 Dancing bear